Danube Box - "Danube goes School"
Any child in the Danube Basin is able to name the closest river. But it might have difficulties to say where this river flows to. And it might be impossible for it to name the ten countries, the Danube flows through.
The Danube Box - an education toolkit available in several languages and country versions - assist teachers in bringing the Danube closer to the minds of future generations.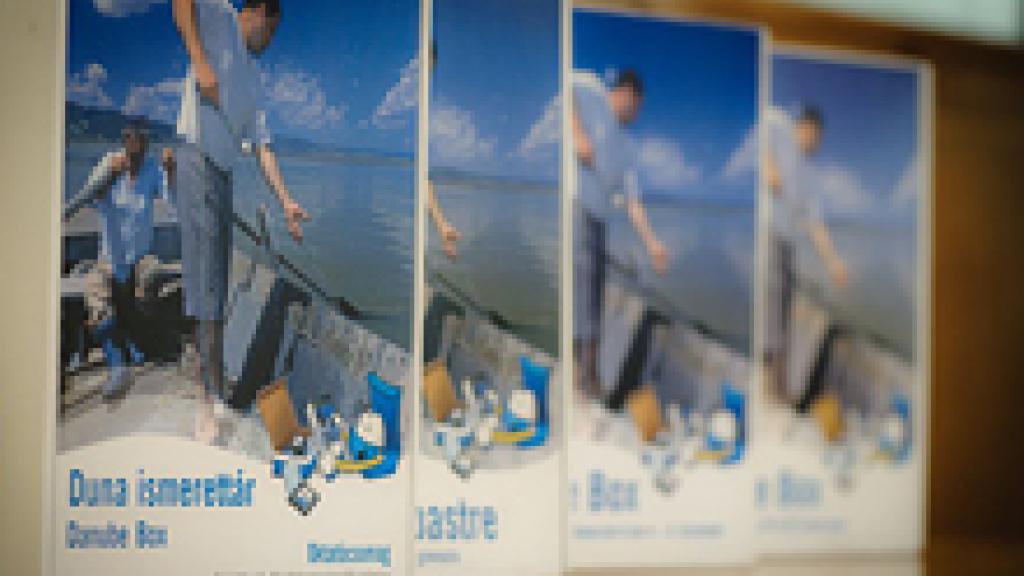 Danube Day 2006 was a special Danube Day – it did not only celebrate the Danube Rivers, but also saw the launch of the Danube Box. This innovative education kit for teachers was developed over 16 months and since 2006, it was also translated into various national versions. The Danube Box is a "teaching kit" that give local schoolchildren a greater understanding of the river, the threats posed to the river, and the need to preserve water resources.
Speaking about the Danube Box, Philip Weller, Executive Secretary of the ICPDR, said, "The 'Danube Box' answers a need to effectively communicate information and appreciation to the younger generation on the importance of the Danube river and its tributaries as part of our natural heritage."
The Danube Box is the outcome of the "Green Danube Partnership" between The Coca-Cola Company, Coca-Cola HBC and the ICPDR, which was established in June 2005. The "Green Danube Partnership" is a private/public initiative to demonstrate business responsibility for the future of the Danube. Sir Michael Llewellyn-Smith, board director Coca-Cola HBC: "We take our corporate social responsibilities very seriously indeed, and we have significant operations along the Danube River which contribute to water conservation and to a wider understanding of the concept of sustainable development."
National versions of Danube Box & related projects
The Danube Box is already in use in Austria, Germany, Hungary, Bulgaria and Romania, national versions are being planned for other countries. It is hoped that the Danube Box will also be adopted for spin-off projects. Since the launch in 2006, this has already happened several times - with the Saar Box in Germany, the Black Sea Box or the Orange River Box in Southern Africa.