Albania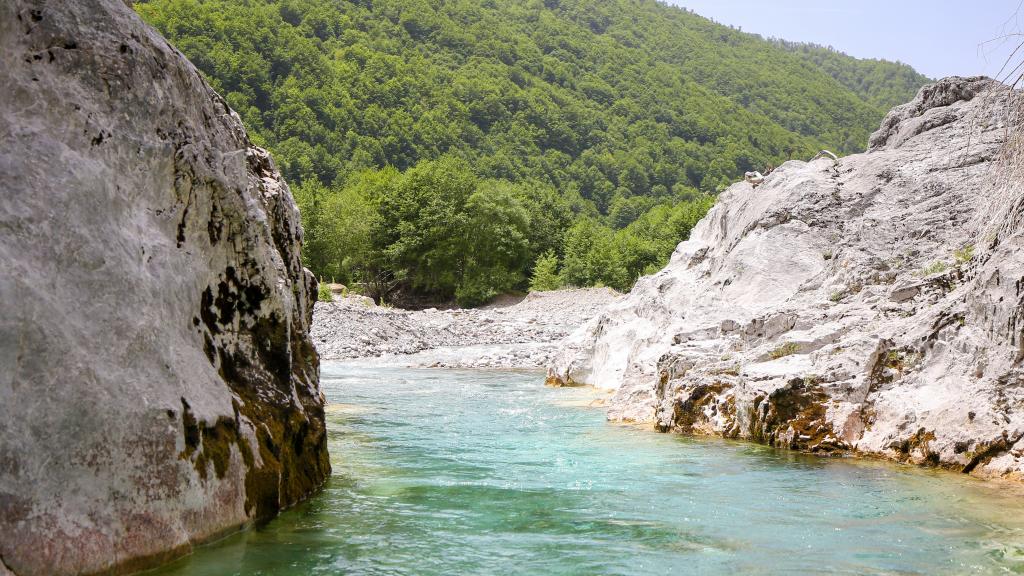 Albania, officially the Republic of Albania, is a country in Southeastern Europe. The country is located in the Balkans on the Adriatic and Ionian Seas within the Mediterranean Sea. Albania has a variety of climatic, geological, hydrological, and morphological conditions. Albania boasts a significant diversity, with the landscape ranging from the snow-capped mountains in the Albanian Alps and the Korab, Skanderbeg, Pindus, and Ceraunian Mountains, to the hot and sunny Albanian Adriatic and Ionian Sea Coasts.
Albania shares land borders with Montenegro to the northwest, Kosovo to the northeast, North Macedonia to the east, and Greece to the south. It spans an area of 28,748 km2 (11,100 sq mi), with a population of about 2.7 million. It is the thirty-fifth-most populous country in Europe.
Albania has an extensive hydrographic network of 152 rivers and streams, including the Lim River connecting to the Danube as part of the Sava tributaries. The Lim rises below Maglić peak in the Kuči area of eastern Montenegro, very close to the Albanian border. It flows to the east, crossing into Albania and passing through the Prokletije mountains, where it re-enters Montenegro to continue flowing into Serbia, Bosnia, and Herzegovina. It is 219 km (136 mi) long. It is the longest tributary of the Drina, which is itself the longest tributary of the Sava River.