Flood Risk Management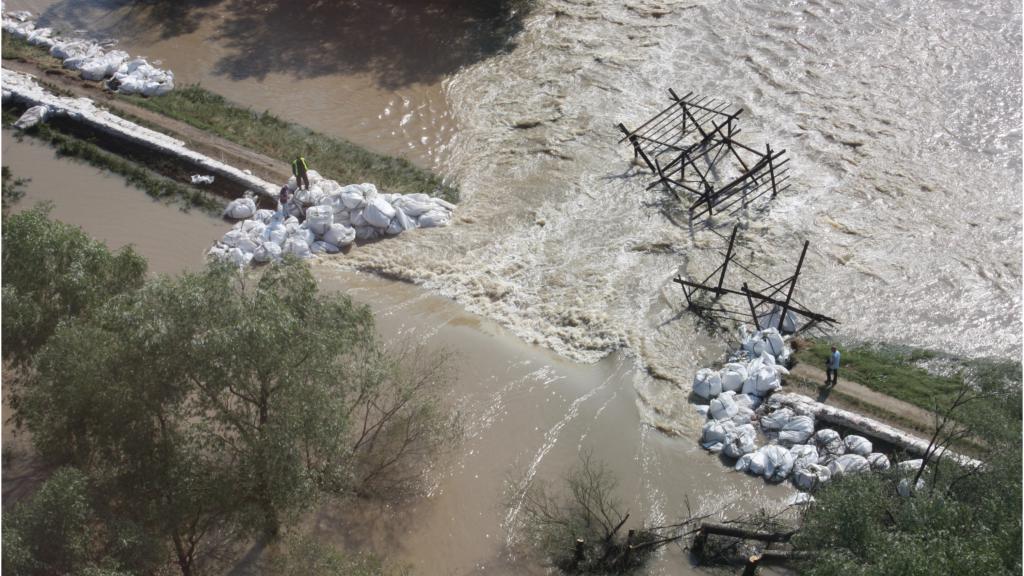 In response to the hazard of flooding, the ICPDR adopted the Action Programme for Sustainable Flood Prevention in the Danube River Basin at the ICPDR Ministerial Meeting on 13 December 2004. As a follow-up to this Action Programme, seventeen sub-basin flood action plans were published by the ICPDR in 2009.
The sub-basin flood action plans were based on 45 national planning documents and covered the entire basin. They provided the first comprehensive overview of actions to reduce flood risk in the Danube River Basin.
Directive 2007/60/EC on assessing and managing flood risks (EU Floods Directive, FD) entered into force on 26 November 2007. This Directive requires Member States to consider which water courses and coastlines are at risk from flooding and map flooding extent, assets, and humans risk. It also requires member states to take adequate and coordinated measures to reduce flood risk. The Directive also reinforces the rights of the public to access this information and have a say in the planning process.
In 2015, Danube countries developed the first Danube Flood Risk Management Plan (DFRMP) in line with the EU Floods Directive to further promote harmonized Danube basin-wide flood risk management. DFRMP was updated in 2021.
On the catchment scale, the ICPDR coordinates the implementation of all three relevant steps to comply with the EU Flood Directive. Results are provided for the whole catchment area of the Danube River regardless of whether Contracting Parties are EU member states or not. For the FD implementation at the so-called Level A (Danube River Basin), national data was collated based on standardized methods to provide comparable information to the public.