Italy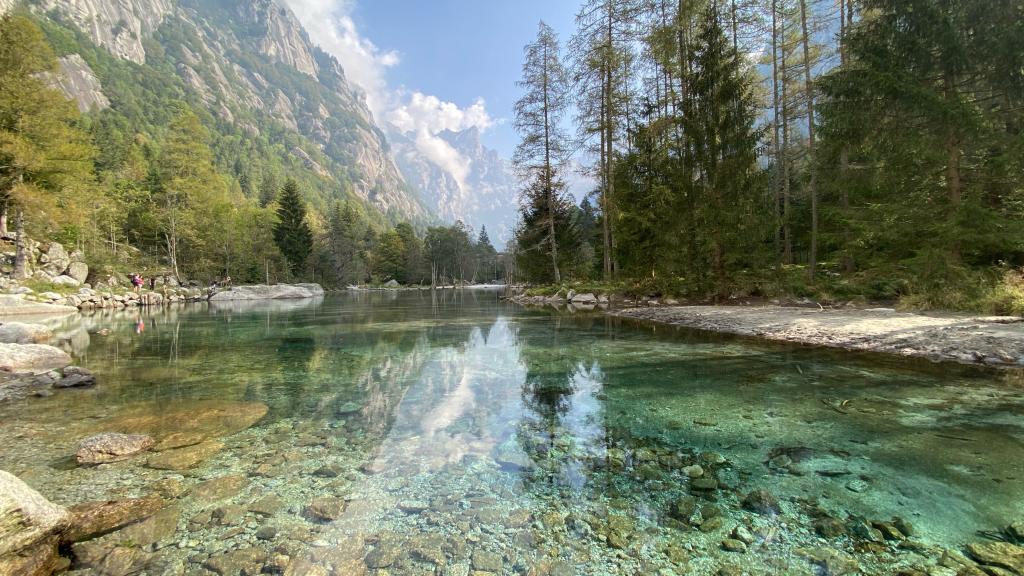 Italy, officially the Italian Republic or the Republic of Italy, is a country located in Southwestern Europe. Situated in the middle of the Mediterranean Sea, it consists of a peninsula delimited by the Alps and surrounded by several islands; its territory largely coincides with the homonymous geographical region.
Italy shares land borders with France, Switzerland, Austria, and Slovenia. It covers an area of 301,230 km2 (116,310 sq mi), with a population of about 60 million. It is the third-most populous member state of the European Union and the sixth-most populous country in Europe.
Due to its relative abundance of rain events and the Alpine chain rich in snowfields and glaciers, Italy has about 1,200 rivers, including the Drava and Acqua Granda Rivers, two Danube tributaries.
The Drava has its source near the market town of Innichen/San Candido, in the Puster Valley in South Tyrol. The river flows eastwards through East Tyrol and Carinthia in Austria into the Styria region of Slovenia. It then turns southeast, passing through northern Croatia and, after merging with its main tributary Mur, forms most of the border between Croatia and Hungary before it joins the Danube near Osijek on the Croatia-Serbian border. The Drava (along with one of its tributaries, the Slizza) and the Spöl are the only two rivers originating in Italy that belong to the Danube drainage basin.
The Acqua Granda River has its source near Corno di Campo in the Province of Sondrio in Italy. It flows northeast past Livigno and into Lago di Livigno. It exits the lake at the Italian/Swiss border and flows northwest before emptying into the Inn near Zernez, which meets the Danube in Germany.