Annual Bathing Water Report Published: Danube Countries at Top of Ranking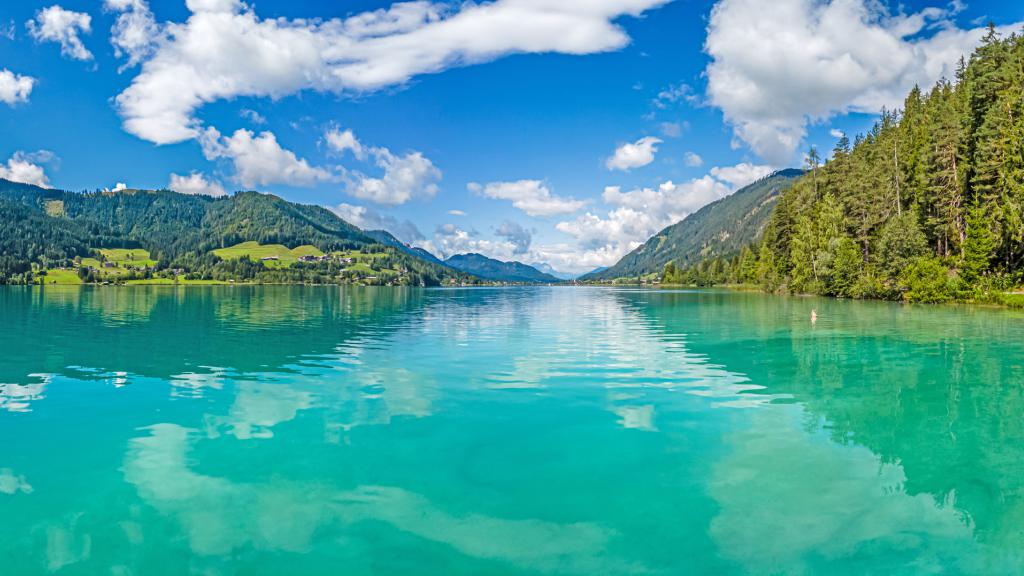 The new Bathing Water Report published at the beginning of June by the European Environment Agency (EEA) and the European Commission (EC) reveals that the quality of Europe's bathing waters has improved dramatically in recent decades. According to European Union standards that classify the waters as "excellent", "good", "sufficient" or "poor", almost 85% of the European bathing sites now ranks as "excellent".
The assessment, put together by the EEA in cooperation with the European Commission, shows how well environmental protection measures are implemented, allowing people to make informed decisions on where to bathe without health risks. During the bathing season, local and national authorities took bathing water samples and analysed them for the types of bacteria that indicate pollution from sewage and livestock breeding.
Nearly 22,000 inland and coastal swimming spots were monitored across EU Member States, Albania and Switzerland. The landlocked country of Austria, known for its many beautiful lakes, is at top of the ranking, with 97.7% of its waters declared excellent. Just behind it are Mediterranean jewels: Malta, Greece, Croatia and Cyprus, while Denmark and Germany are additional countries where more than nine out of 10 sites got the top grade.
The quality of Europe's bathing water has greatly improved over past decades due to systematic monitoring and management introduced under the EU's Bathing Water Directive and other EU environmental laws including the Urban Waste Water Treatment Directive. The implementation of the Bathing Water Directive is supported by a broad EU framework of water legislation, including the Water Framework Directive (WFD) which established an overall framework for water management.
The ICPDR acts as a joint platform for the implementation of the Danube River Protection Convention, our founding legal document, along with the European Union's Water Framework Directive (WFD). The benefits of these important pieces of legislation are for the entire basin and its people. The successful implementation of the WFD is therefore clearly high on the political agendas of the countries of the Danube River Basin District.
Europe's cleanest bathing waters ranking: 
Austria (97.7%)
Malta (96.6%)
Greece (95.8%)
Croatia (95.7%)
Cyprus (93.3%)
Denmark (91.9%)
Germany (90.4%)
Bulgaria (89.8%)
Lithuania (89.2%)
Portugal (88.5%)