Voice of the Danube: Stakeholders have expressed their views
Zagreb, 3 July 2015. Today, the ICPDR Stakeholder Conference "Voice of the Danube" has convened in the Croatian capital. Over 80 stakeholders from a broad range of backgrounds stood the heat and expressed their views on the draft management plans for the Danube River.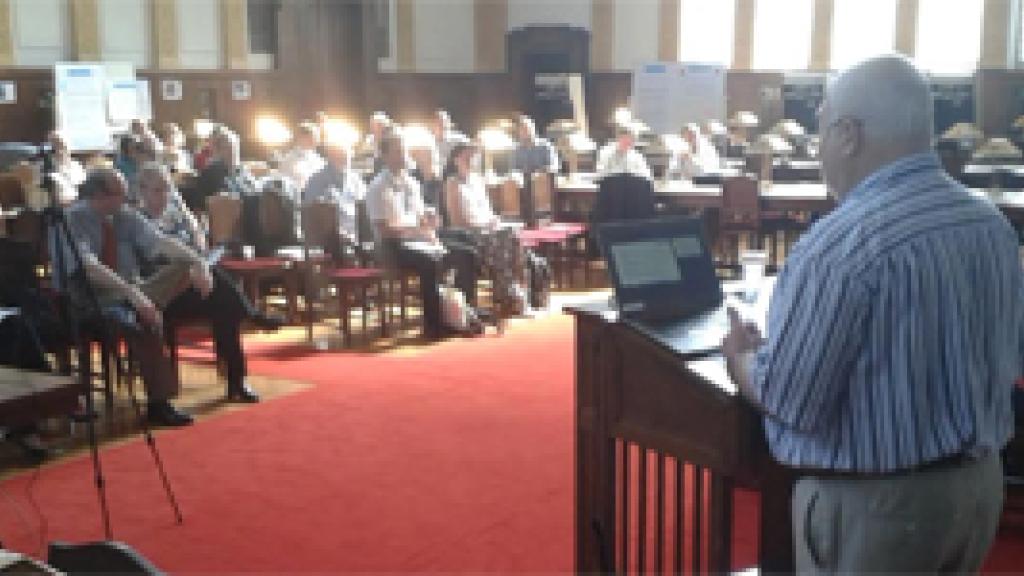 It was an intense program that span over a day and a half: the organisers, the ICPDR in cooperation with Global Water Partnership, put great emphasis on limited presentations to allow for as much discussion time as possible. This resulted in lively contributions from all of the over 80 participants.
In order to extract knowledge from everybody attending the workshop, the so-called "Danube Café" format was chosen. In this, the participants were divided into five working groups. Guided by a facilitator and watched closely by a rapporteur, the groups spent approximately 30 minutes with discussions, before the facilitator and rapporteur would move and the next topic would be presented to the group. This approach guaranteed that everybody worked on every topic in small groups.
Topics included hazardous substance and nutrients pollution, hydromorphological alterations and integration issues, public participation and communication, flood risk management, and the financing of measures proposed by the plan.
In addition, observer organisations and other stakeholders had a chance to present statements, join in at plenary discussions or raise questions in writing. To relate to the current Croatian presidency of the ICPDR, the workshop was opened by ICPDR President Drazen Kurecic and took place in the Art Nouveau building of the Croatian National Archive.
The Bratislava-based Bulgarian artist Radostina Doganova provided her very personal work on the Danube in the form of large-format oil paintings, which added greatly to the feeling that the Danube was genuinely present at the event.
The activity was part of the currently ongoing public consultation efforts for the draft Danube River Basin Management Plan Update 2015 and the first Flood Risk Management Plan for the Danube River. Other measures in line with this include a social media campaign, online questionnaires and the collection of comments submitted in writing.
Please note that the public consultation for these two draft management plans is ongoing until 22 July 2015. Further information on "Voice of the Danube" will be published here shortly.