(Press Release) Danube Day 2020: "Discover Danube!"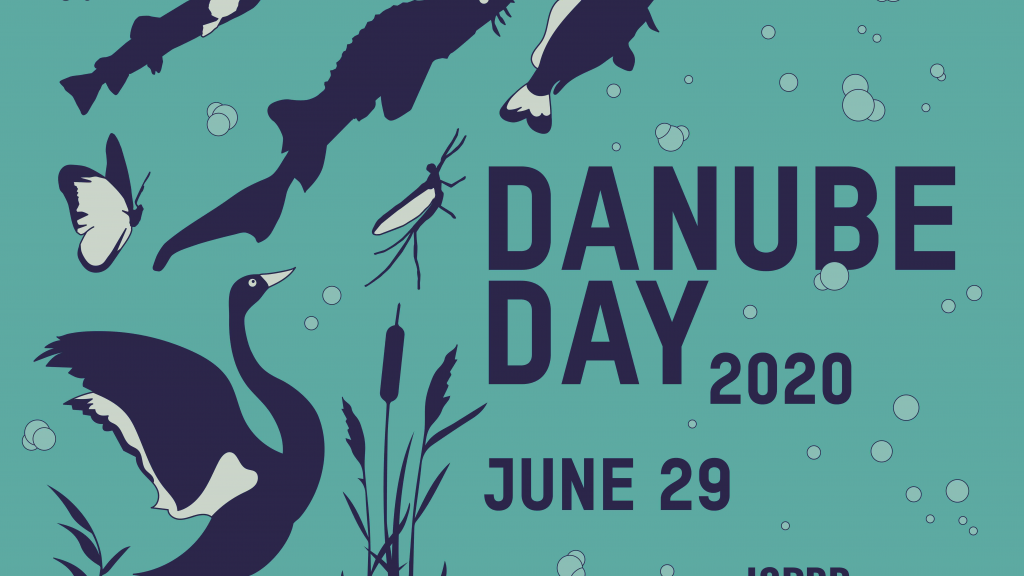 Vienna, 29th June 2020 - Danube Day 2020 will be moving online this year, due to the uncertainty, necessary border-closures, and quarantine measures stemming from the global COVID-19 pandemic. Under normal circumstances, on 29th June we invite more than eighty million people in the14 Danube countries to celebrate Danube Day, and learn and experience the waters of the world's most international river basin.
This year most public events are currently cancelled throughout the Danube River Basin so the celebration of the River Danube will be a little different this year and the public can #DiscoverDanube online.
A variety of online activities will be taking place, with games, a one-off website, online talks, video conferences, shareable short films and special articles in place of physical events.  
Danube Day celebrates the Danube and the rivers that flow into it, and the vital role they play in providing water, food, power, recreation and livelihood. Danube Day commemorates the anniversary of the signing of the Danube River Protection Convention in Sofia, Bulgaria, in 1994. Even during a pandemic, where our cities, societies, and lifestyles are being interrupted, preserving our most precious resource – water – never stops being a top priority.
Over 17 years, Danube Day has become the world's largest international river festival, populating riverbanks and planning public meetings and educational events throughout Central and Eastern Europe's diverse region flowing from the Black Forest to the Black Sea. It is also a basin-wide celebration of this cultural diversity. At international level, events are coordinated by the International Commission for the Protection of the Danube River (ICPDR), from their Permanent Secretariat in Vienna. Nationally, ICPDR member countries and partners organize events, putting local knowledge-sharing side-by-side with international cooperation.
The President of the ICPDR in 2020, Dorin Andros of Moldova, said: "It is of no surprise that we continue to celebrate the strength and vitality of our Danube family on 29th June as we do every year, even amidst a pandemic unlike anything we have seen before. The ICPDR and our partners throughout the Danube Region have always shown exemplary strength in working together to make Danube waters healthier, not to mention prepared for climate change. This year is presenting a new challenge however, calling for newer solutions and an increased sense of 'digital solidarity' – and we are meeting the challenge magnificently."
The International Commission for the Protection of the Danube River is an international organization consisting of 14 cooperating states and the European Union. Since its establishment in 1998, it has grown into one of the largest and most active international bodies engaged in river basin management in Europe. Its activities relate not only to the Danube River, but also the tributaries and ground water resources of the entire Danube River Basin, with additional close links with the Black Sea.
To find out more about what Danube Day events are still running or have gone online, please visit: www.danubeday.org and www.icpdr.org.
*****
Contact
Hélène Masliah-Gilkarov
Public Participation & Communication
ICPDR Secretariat at UNOV
Telephone: (+43-1) 26060-4373
Mobile: (+43 676) 845 200 220
E-mail: helene.masliah-gilkarov[at]icpdr.org