Worst Floods in the Balkans for Decades
Western Balkans, 19 May 2014 (updated 27 May). Resulting from the most intensive rain in a century, the worst floods in the Balkans for decades caused more than 40 dead and forced tens of thousands of people to leave their homes.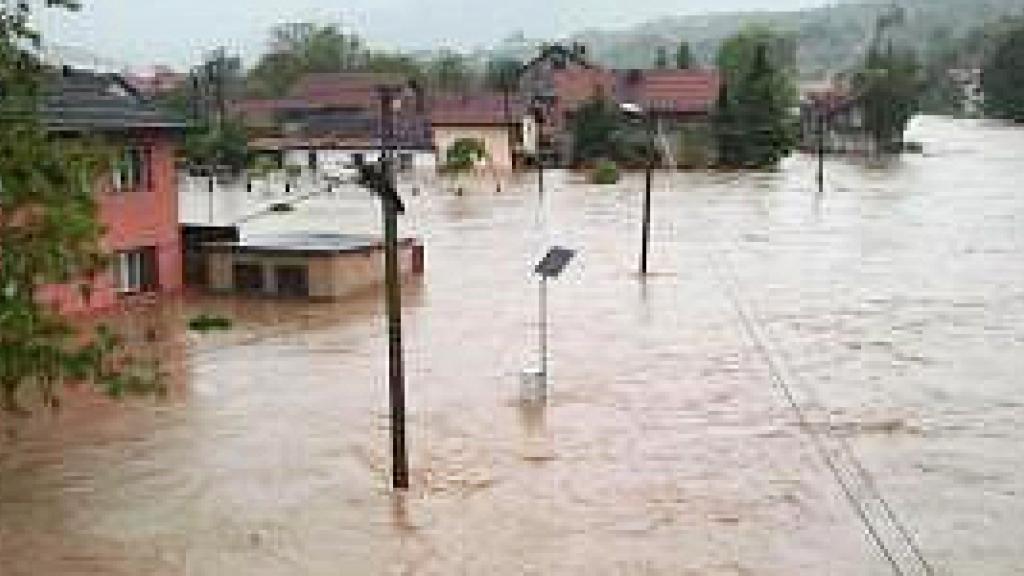 Bosnia and Herzegovina, Serbia and Croatia suffer from the massive floods causing houses, roads and railway lines submerged and landslides burying houses.
The ICPDR Contracting Parties have expressed their deepest sympathy to the countries suffering from the floods. They have become active in supporting the flood mitigation activities in the affected areas: 
Several teams of the German Agency for Technical Relief have helped the local people in fighting the floods
Slovenian forces (police, army and civil protection) have been active in the region from an early stage of this historical flood event in the Sava River Basin
Hungarian disaster relief team (HUNOR) have helped in Serbia (Klenak village) and 100.000 sand bags were sent to B&H (Orasje city)
Relief actions have been organized by Austria (providing pumps, helicopters within the Austrian contingent of EUFOR-mission, and a financial support for relief actions has been provided)
Two Czech teams have operated in Serbia (with the water pumps of efficiencies 700 l/s and 1 500 l/s). The other two teams have operated in Bosnia and Herzegovina (pumps 700 l/s and 5000 l/min with a special possibility of long-distance transportation of pumped water)
The photos below have been kindly provided by the Agency for the Water District of the River Sava in Bosnia-Herzegovina.
Helping the region
The following organisations coordinate the relief efforts in the affected areas and accept donations: