Shared waters – joint responsibilities: ICPDR presents Annual Report 2021
The 2021 Annual Report provides detailed insight into an eventful year for the ICPDR– from the updates of the two Management plans and the return of in-person Danube Day events to the completion of the fourth Joint Danube Survey (JDS4). The 2021 Annual Report depicts this broad spectrum of ICPDR activities. It illustrates the ICPDR's ever-broadening commitment as needed by the multi-faceted nature of the Danube River itself.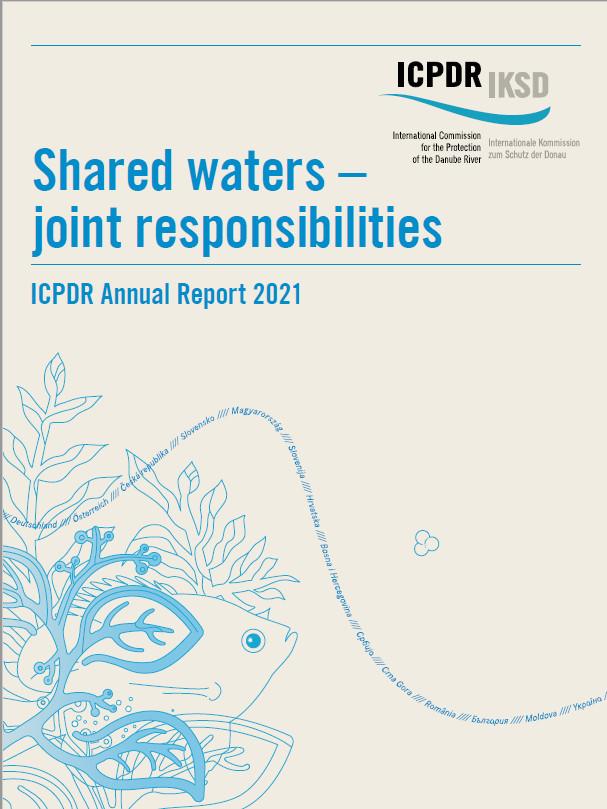 The conclusion of a six-year cycle
2021 marked the end of the six-year cycle closing works on two major efforts: the Danube River Basin Management Plan (DRBM Plan) and the Danube Flood Risk Management Plan (DFRM Plan). From March to September, the ICPDR undertook its Public Consultation Process for the DRMBP and DFRMP Updates 2021. This process allowed the public and ICPDR stakeholders to provide input and feedback to be considered for the draft plans, which will guide the ICPDR's work until the 2027 update.
Publishing the Most Comprehensive River Survey in the World
Along with the updates, the report outlines the process behind the fourth Joint Danube Survey, the most comprehensive global investigative surface water monitoring effort, also occurring once every six years. In coordination with the ICPDR, hundreds of experts from Danube countries and other actors engaged in the fourth Joint Danube Survey. The survey provides an up-to-date and comprehensive picture of the status of the Danube River Basin, including tributaries, surface water bodies, and groundwater alongside the Danube River. The final results have also been published and made available online to the public and scientific communities.
Source and Editorial: ICPDR