WE PASS - Facilitating Fish Migration and Conservation at the Iron Gates
We Pass was an initiative aiming to facilitate fish migration in the Danube River Basin, set up by the ICPDR, Jaroslav Černi Institute, DDNI, CDM SMITH, OAK Consultants, and the Norwegian Institute for Nature Research. The focus was on the preservation and reestablishment of endangered fish species migration routes in the Danube River, its tributaries, and specifically at the Iron Gates.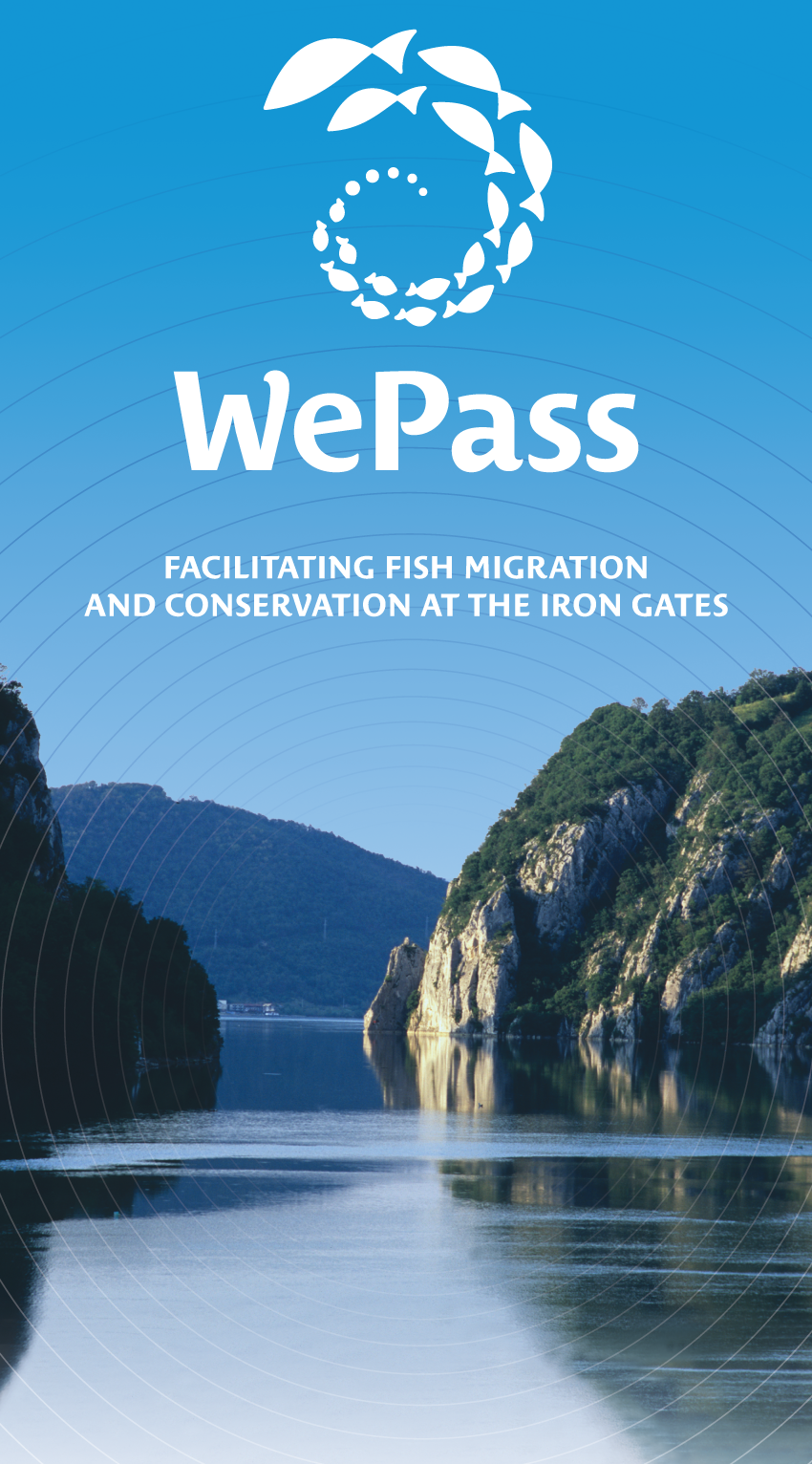 S turgeons are migratory fish. This means that in order to reproduce they must travel further upstream in the Danube to their ancient spawning grounds. However, this important aspect of their life-cycle has been hindered by dams constructed along the river. The most prominent of these is the Iron Gates, located on the Danube between Serbia and Romania. 
Sturgeons are by no means the only fish species to be impacted, but, combined with recent dramatic habitat loss and historic overexploitation, these species are considered to be among the most endangered groups globally according to the IUCN Red List of Threatened Species. However, with coordinated studies and efforts such as We Pass, these iconic fish could not only be saved from completely disappearing, but could eventually have their numbers brought back up to healthy levels all along the Danube.
We Pass came to a close in November 2021.
A brochure summarising the findings of this coordinated study can be read here.
With similar and complementary programmes already in place across the region with which We Pass can combine efforts, there is hope that the project will become fully realised as a solid piece of the overall conservation puzzle that is the Danube River Basin's sturgeon and ecosystem on a whole. Getting the sturgeon over this single set of obstacles will truly help them to reoccupy their former home upriver and to again become an expected and iconic sight all along the Danube.
The second phase of We Pass has already begun: We Pass 2! This continuation of We Pass, funded by the European Commission, will see the aims and scope of the project extended and further analysed.
Key aims include:
Development of a preliminary design for fish pass(es) at the Iron Gates, including all necessary technical elements
A cost estimate for the construction of fish pass(es)