Successful Biannual Danube Forecasting Forum (DAFF) Enhances Flood Forecasting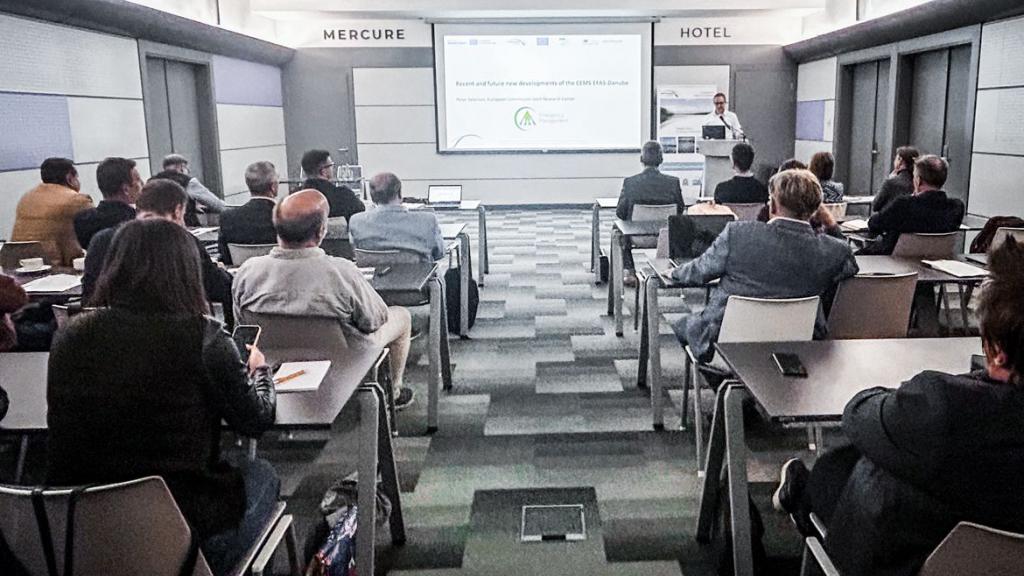 On October 10th and 11th, the much-anticipated biannual Danube Forecasting Forum (DAFF) took place in Budapest, Hungary. Organized in collaboration with the International Commission for the Protection of the Danube River (ICPDR) and the EU Joint Research Center (EU JRC), this event brought together stakeholders from the 13 countries along the Danube and members of the Danube Youth Council (DYC) under EUSDR PA5.
The inaugural session was opened by Dr. Viktor Oroszi, Hungary's EUSDR National Coordinator, setting the stage for two days of insightful discussions. László Balatonyi, EUSDR PA5 Hungarian coordinator, Peter Salamon from the EU JRC, and Clemens Neuhold, Chairperson of the ICPDR Flood Protection Expert Group (FP EG), delivered speeches highlighting the importance of collaborative efforts in advancing flood forecasting practices.
Day One: Tackling Flood Forecasting Challenges
The first day of the forum focused on understanding the challenges posed by flood forecasting and exploring potential solutions. Experts from various countries shared their insights and experiences, shedding light on the complexities of predicting and managing floods in the Danube River Basin.
Day Two: Sharing Best Practices
The second day featured presentations on best practices, data sharing mechanisms, and innovations in flood forecasting. Attendees had the opportunity to learn about project initiatives aimed at improving flood management, enhancing early warning systems, and bolstering community resilience throughout the Danube Basin.
A Resounding Success
The Danube Forecasting Forum 2023 was hailed as a resounding success, offering a positive and enriching experience for all participants. Due to its overwhelming success, there are plans to hold the forum again in two years, ensuring the continuity of this essential platform for collaboration and knowledge exchange.
A Crucial Platform for Water Professionals
DAFF serves as a crucial platform for water professionals, including hydrologists, meteorologists, and civil engineers, from various countries within the Danube basin. It facilitates discussions on pressing hydrology issues, such as forecasting, flood management, water security, climate, and flood prevention.
Furthermore, EUSDR PA5 has initiated further agreements regarding the organization of DAFF. In 2025, the ICPDR will take the lead, followed by the EU JRC in 2027, demonstrating the commitment of these organizations to supporting flood forecasting efforts.
For those who missed the event or wish to revisit the presentations, all materials are now available on the "Danube Forecasting Forum (DAFF) 2023, Budapest" subfolder on the official website of the EUSDR's Priority Area 5 (PA5).
The Danube Forecasting Forum continues to play a crucial role in advancing flood forecasting practices and fostering international collaboration in our path towards a safer and more resilient Danube River Basin and Region.