Danube Watch 1/2019 - 2018 Interim Report on the Implementation of the Joint Program of Measures in the DRB


The ICPDR has released a 23-page Interim Report
on the implementation of its 'Joint Program of Measures in the Danube River Basin'. The brochure is both a snapshot of the progress being made,
and a look at the future of the ICPDR's three main aims:
to make Danube waters "cleaner", "healthier", and "safer".
It's also the first such publication by the ICPDR to take
on a new design-focused look, deploying more images and a clearer language in a public-friendly format.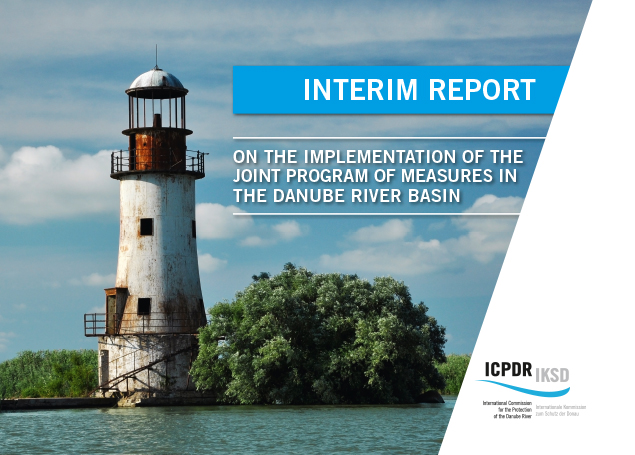 The ICPDR's Interim Report summarises many of the achievements that have been made throughout the Danube River Basin in recent years. These include:
The establishment of a number of projects dedicated to reviving and protecting Danube sturgeon species and their habitats
The successful implementation of measures to simplify and improve groundwater management in Germany and Hungary
The hosting of public-facing consultations such as "Voice of the Danube" in Croatia in 2015
The "Integrated Nutrients Pollution Control" project, which started back in 2008 in Romania, and has since successfully implemented infrastructure measures to reduce nutrient pollution into the Danube. The latter project has been twice extended, and will continue to receive World Bank funding until 2022.
These are just a handful of the success stories covered by this Interim Report – but it nonetheless remains frank about the ongoing challenges and difficulties that lie ahead. For example, while the vast majority of wastewater in the region is now correctly handled, many large industrial facilities remain in the Danube River Basin, releasing significant pollutant emissions into surface waters. Despite some notable improvements, many Danube sturgeon species remain on the brink of extinction. The report also goes into detail regarding the activities being undertaken addressing financing for the JPM, the targeting of EU funding, and closing of financing gaps throughout the project. In essence, the goal of this interim report is to disseminate current information and news from a broad Danube-wide perspective. In line with requirements of the European Union's Water Framework Directive (WFD), we aim to make as much ICPDR content as possible broadly accessible to the general public. The publication of this interim report is a requirement of article 15.3 of the WFD. The new and updated form, look, and feel of the report and 10 key messages were agreed upon with the intention of providing a concise document which is more appealing and informative for the public. The ICPDR is the only such river basin commission with its own Public Participation Expert Group (PP EG – who worked closely on this publication), and is going one step further with this communication requirement, aiming to assure a good balance between technical content and other messaging while assuring maximum comprehensibility and availability to the general public.