ICPDR study visits: drivers of technical assistance and information exchange

ICPDR study visits: drivers of technical assistance and information exchange
The Danube Basin is a model for cooperation and by sharing its success and challenges the ICPDR can bring these benefits to other regions around the world.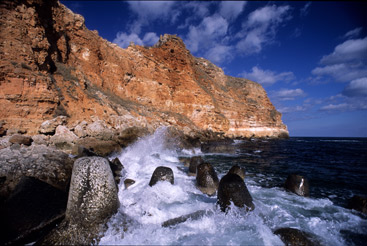 The Danube River Basin and the ICPDR, with its history of transboundary cooperation, is a model of cooperation for water managers in other regions. Study visits to the ICPDR Permanent Secretariat help share success stories with other river basin commissions and allow Danube water managers to learn from others struggling to find answers to water issues that challenge us all.
© Mello/ICPDR
The work of the ICPDR depends on cooperation. As the most international river basin in the world, the ICPDR brings together representatives of 14 countries and the European Commission to make decisions that affect the 83 million people living in the basin. Thus the ICPDR Technical Secretariat in Vienna hosts delegations from around the world to share experiences on integrated river basin management and to develop innovative and collaborative solutions to water quality and quantity pressures with other international river basins.
Working with other river basins provides an opportunity to learn from similar challenges and experiences to see the Danube through other perspectives. September and October were busy months for the technical experts of the Secretariat who shared their expertise with two delegations from diametrically opposite sides of the globe.
Sharing solutions. K Water, the Korean institution operating and managing water resources facilities, came to Vienna to learn about transboundary water management challenges and the general setup of the ICPDR. The small, three-person delegation consisted of: K Water General Manager Mr Dong-jun Kwon, K Water Senior Manager Mr Yong-kyu Lim and their interpreter Ms. Jinjoo Park.
The second delegation, a group of 25 professionals working on water resources management in the transboundary Drin River Basin, consisted of members of the transboundary institutional setting established under the Memorandum of Understanding for the Management of the Extended Transboundary Drin Basin in Tirana, on 25 November 2011. Among the participants were members from the Drin Core Group and its Expert Working Groups from Albania, Montenegro, the former Yugoslav Republic of Macedonia and Kosovo participating, as well as officers from Global Water Partnership Mediterranean.
These study visits are just the start of a longer relationship with both organisations. Working together – across our river basin and with others around the world – helps us all as we struggle to find answers to water issues that challenge us all. Despite the heterogeneity of the basin, with a broad range of varying factors, the ICPDR and the contracting countries manage water resources at the transboundary level so harmoniously that the lessons learned and the know-how of the ICPDR are greatly valued by experts and decision-makers in transboundary resource management all over the world.
STUDY VISIT OBJECTIVES
---
Learn about ICPDR experiences in river basin management and flood risk management
Explain the implementation of the EU Water Framework Directive by member states and non-member states
Share best practices, technologies and innovations in water resource management
Next: Learning from the ICPDR