Danube Watch 3/2020 - Shaping The Future Of Europe's Waters European River Symposium 2021: A Report

Shaping The Future Of Europe's WatersEuropean River Symposium 2021: A Report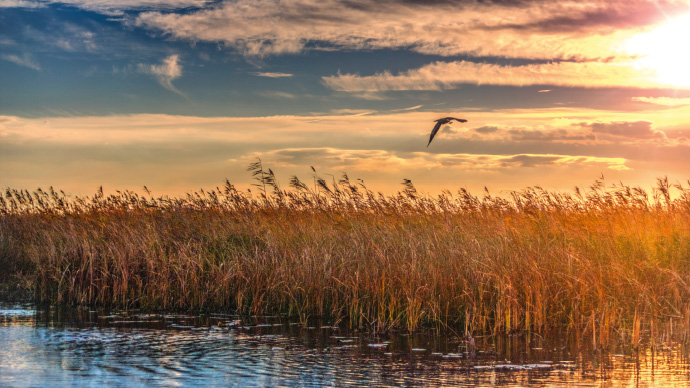 W hile progress is constantly being made in the battle for Europe's rivers, surface waters across the continent continue to endure harmful pollution and long-term environmental damage. According to the European Environmental Agency's 2018 report on European waters, only around 40% of surface waters in the continent are in 'good ecological status', and a mere 38% in good chemical status. Whatever the solutions may be, the involvement of key economic actors in a broad range of sectors, like agriculture, hydropower, wastewater, and industry is going to be necessary – and sooner rather than later.

Since 2013, the European River Symposium (ERS) has become one of the key events when players across this very broad range of fields can get together and put the issues facing Europe's surface waters under the microscope. On the 26th and 27th of May, the fourth such meeting – ERS 2021 – took place as an online event, hosting 256 river and wetlands professionals from 38 European countries and beyond. ERS 2021 certainly keeps up the spirit of previous symposia with its aims of strengthening river management in the region, but with a renewed sense of urgency. This all comes in light of the reverberations still echoing throughout the water management world since EU Biodiversity Strategy 2030 and EU Green Deal became realities, not to mention the ongoing importance of the Water Framework Directive.
ERS 2021:
Symposium partners
International Association for Water services in the Danube Basin(IAWD)
International River Foundation (IRF)
European Centre for River Restoration (ECRR)
World Wildlife Fund Central and Eastern Europe (WWF CEE)
International Commission for the Protection of the Danube River (ICPDR)
International Commission for the Protection of the Rhine (ICPR)
Ramsar Convention, (Ramsar Bureau)
Global Water Partnership Central and Eastern Europe (GWP CEE)
Wetlands International (WI)
United Nations Economic Commission Europe (UNECE)
International Network of Basin Organisations (INBO)
The Nature Conservancy (TNC)
Alliance for Water Stewardship (AWS)
The scale of the task at hand is no doubt large. For example, according to the EU Biodiversity Strategy 2030, at least 25,000 km of rivers are going to have to be restored into free-flowing rivers in the next 9 years. How, though, to go about this in such a diverse region with as many varying concerns as the continent of Europe? Over two busy days, a variety of keynote speeches at the ERS 2021 underlined common ground cropping up across the European continent when it comes to approaching the restoration of surface waters.

Notably fresh energy is being directed towards communication, public participation, and youth involvement. "We should make sure that everybody is involved and heard and nobody is left behind," said Colin Herron of the Global Water Partnership (GWP) during his speech on the growing importance of stakeholder involvement. "The question," according to Sophie Trémolet of the Nature Conservancy (TNC), "is how we inspire the passion [in] the rest of the society for water funding and financing." Former ICPDR President Péter Kovács extended this call to Europe's youth, highlighting the necessity of bringing more young professionals and young people generally into the breach via boosting new youth networks and events.

The heightened urgency of the situation facing invaluable floodplains and wetlands, not to mention the double dividend to be found in restoring such areas, was also a key topic under discussion at the symposium. Especially in light of ongoing extreme flooding events in Europe throughout 2021, the benefits that come with restoring such regions make focusing on them a no-brainer policy. Such regions are powerful flood defences. According to those in attendance at ERS 2021, there's a need to obtain an overview of such wetland ecosystems, assess their degradation, prioritize restoration costs, and make clear the economic benefits thus created. Focusing on the most effective areas is projected to substantially reduce restoration costs – which are likely covered within 4-5 years already through restoration benefits created from restoring such regions.

As on display across ERS 2021, this additional question of economics – of the ways in which financing for river restoration can be secured – is being radically rethought for the new, greener age. Pre-existing barriers to securing the kind of investment necessary to hit the Water Framework Directive's (WFD) and other directives' goals has often been a simple lack of information on how climate risks are synonymous with business risks, and a resultant perceived risk-reward imbalance of investing in climate and development projects. The estimated financing need of at least €20 billion a year needs to be unlocked to spend on nature through private and public funding at both the national and EU levels. A significant proportion of the EU budget (30%) is going to be dedicated to such climate actions, including investment in biodiversity and nature-based solutions.

When it comes to the Danube, over 80% of floodplains on the Danube and its major tributar- ies have already been lost, and our shared river basin has faced similar key obstacles to the rest of Europe, namely the difficulties in aligning the interests of different stakeholders – from landowners and communities to industry and government. A shining example of success came in the form of the Living Danube Partnership (read more on page 18), a pioneering cross-sectoral partnership between the WWF-CEE, ICPDR, and Coca-Cola Foundation that sought to demonstrate and promote river and wetland restoration across six countries of the Danube River basin.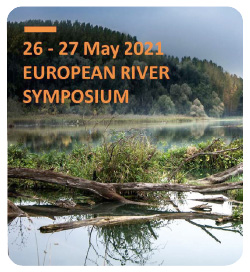 As can be expected, the outcomes and conclusions of the fourth European River Symposium leave a mixed taste. On the one hand, the gathering was a cry for urgency amongst many of Europe's leading voices on the subject of river restoration. The imminent impacts of climate catastrophe naturally cast a long shadow atop every discussion. However, the speeches and common ground to be found at ERS 2021 leaves little space for doubt that Europe's river restoration experts are rising to the occasion, and implementing the smart, integrated, and dynamic programme our rivers so sorely need. As Laurice Ereifej of WWF-CEE and the Living Danube Partnership put it: "a trustful group of experts is the guarantee for effective results".
Next: Danube Watch 3/2020 - Can River Basin Organizations be effective in managing shared basins in light of all the challenges they face?