Danube Watch 1/2021 - "The Power Of Partnership": The Living Danube Partnership

"The Power Of Partnership": The Living Danube Partnership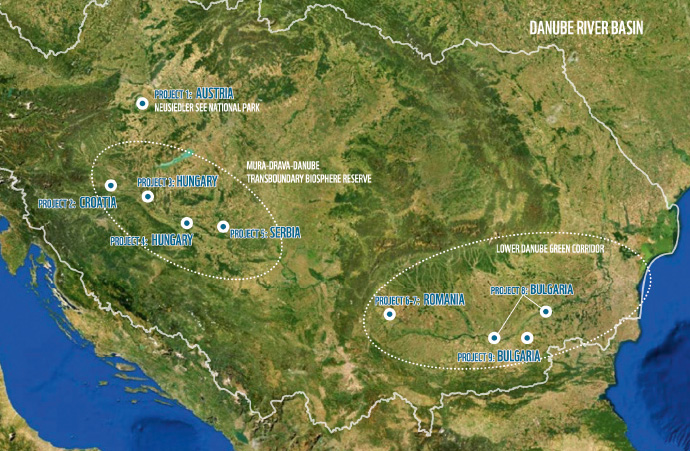 While Danube countries have committed to conserving and restoring freshwater habitats and ecosystems, achieving this in practice has proven to be challenging. It has required overcoming technical challenges as well as painstaking alignment of local landowners and interests.

That's where the Living Danube Partnership (LDP) comes in. Over the past eight years (2014 – 2021), the unique cross‑sectoral partnership has harnessed the mandate of the ICPDR, the capacity and resources of Coca-Cola and The Coca‑Cola Foundation, and the facilitation and expertise of WWF‑CEE to promote river and wetland restoration in the Danube basin for people and nature alike.
Key results
To date, the Partnership has undertaken wetland restoration in nine projects in six countries, including Austria, Bulgaria, Croatia, Hungary, Romania and Serbia, focused especially on support for two transboundary initiatives: the Mura-Drava-Danube Transboundary Biosphere Reserve and the Lower Danube Green Corridor. The restoration projects have varied from improving the water level of the unique soda lakes at Neusiedlersee in Austria to reconnecting river sidearms in Croatia, breaching dikes and restoring supply channels to reconnect former floodplains at Gârla Mare and Vrata in Romania, and removing barriers and initiating installation of best practice fish passes to restore connectivity along the Rusenski Lom river in Bulgaria.

River and wetland restoration funded through The Coca‑Cola Foundation alone ($4.1 million over the eight years of the partnership) will total approximately 5,462 hectares with a volume of approximately 13.45 million m3 of water. The overall results are considerably greater however, including efforts funded by other sources leveraged by the LDP: It has helped wetland conservation and restoration directly, by co‐financing EU‐funded projects; and indirectly, by providing, for example, staff time and support for development of further restoration initiatives. Direct and indirect support leveraged by the Partnership for river and wetland restoration totals over €20 million.

The LDP has also promoted a global movement for wetland conservation and restoration in the Danube River Basin. Traditional and social media, including a special Google Earth application, have reached a combined more than 70.7 million people to date. Through the Living Danube tour travelling exhibition and other events such as the Big Jump we reached more than 87,000 people directly in the Basin.

In 2020, the LDP was awarded Partnership of the Year at the Reuters Responsible Business Awards for its unique model of cross-sectoral cooperation, long-term commitment, and complex approach.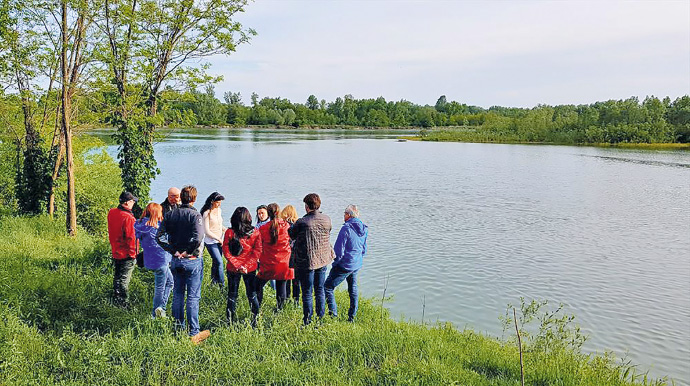 Lessons learned
Coming to the end of the LDP, we are proud of what we have achieved over the past eight years. A final publication summarizes the key solutions, challenges and lessons learned from implementing nine restoration projects across six countries as well as the partnership overall.

Restoring rivers and wetlands depends on cooperation between a broad range of different stakeholders, from local landowners and users, to relevant authorities, government officials and interest groups. Indeed, the LDP has been above all about partnership – both across the Danube River Basin and within the individual projects and initiatives implemented across six countries. It has involved not only our own cooperation, but also close work with a myriad of local stakeholders and authorities. Both private and public partners from a range of backgrounds and perspectives, from water management to nature and forest management, municipalities and county governments, landowners and land users, local anglers and hunters as well as entrepreneurs, have joined forces to restore rivers and wetlands for the benefit of people and nature.

Furthermore, water connects: it is important for many economic, social and environmental activities and conditions, and is often challenged by conflicting needs of different actors (when it comes to water utilisation). Thus, essential water needs have to be brought into balance through cross-sectoral efforts. This partnership between public and private sectors promoted knowledge and awareness, built trust and gave inspiration that will be carried forward in future initiatives, and provide inspiration for similar cross-sectoral initatives around the world.

Partnership
If there is one key lesson that we have learned over the past eight years, at the basin level and through individual projects, it is the power of partnership – that by working together we can achieve more than working alone. Together possible.