Climate change adaptation strategy for the Danube Basin adopted

Last December, the ICPDR adopted its climate change adaptation strategy for how Danube countries will respond to future trends in temperature, precipitation and other climate-related phenomena. This puts the ICPDR among the most advanced river basins to develop such a strategy.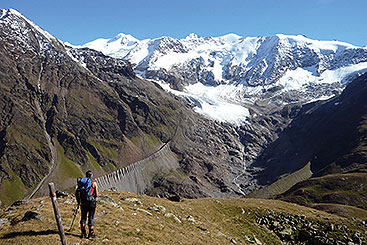 The ICPDR adopted its longprepared Climate Adaptation Strategy for the Danube River Basin in December 2012. It follows a study convened through lead country Germany and months of intense preparation. The strategy is based on a thorough assessment of the possible impacts of climate change and suggests possible means to adopt to them.
Understanding future trends. A temperature increase during this century, both annually and in every season, is expected for the Danube River Basin. While there are considerable differences among regions, the main future trends suggest that the highest temperature increases will be in the south-east of the Danube River Basin; annual precipitation is expected to change in many countries, resulting in increased precipitation in the north and decreased in the south. Lower precipitation in summer and higher in winter is expected in most areas. More extreme events such as torrential precipitation and widespread droughts will probably be more common, the latter mainly in southern and eastern parts of the Danube River Basin. These expectations are based on an analysis of the latest projects and studies with statements regarding climate change scenarios or trends available.
Preparing for change. Possible adaptation measures for water management include preparatory measures for adaptation such as improving forecasting warning systems, ecosystem-based measures such as the restoration of water-retention areas, managerial measures such as the promotion of water-saving behaviour, technological measures such as the development of more efficient irrigation systems in agriculture, and policy approaches such as supporting institutional frameworks to coordinate all of these activities.
Learning from other river basins. Meanwhile, other river commissions are pursuing similar endeavours, of which some "transboundary pilot projects on adaptation to climate change" are presented on the website of the United Nations Economic Commission for Europe. These include the Danube, but also the Rhine, Sava, Dniester, Neman and Meuse River Basin. In January, the International Commission for the Protection of the Rhine held a workshop to discuss the effects of climate change on the Rhine and what action can be taken to adapt to it.
With the climate change strategy for the Danube on hand, countries now have a tool that enables them to decide on adaptation measures that will be part of the 2nd Danube River Basin Management Plan and the 1st Floodrisk Management Plan by 2015.
The Climate Change Adaptation Strategy for the Danube River Basin can be downloaded from www.icpdr.org/main/publications/programmes. A highquality print publication is under preparation.
Next: UNECE Water Convention opens up forworldwide water cooperation