How do you take a scientific selfie of an International River? ICPDR Participates at Austria-wide Long Night of Research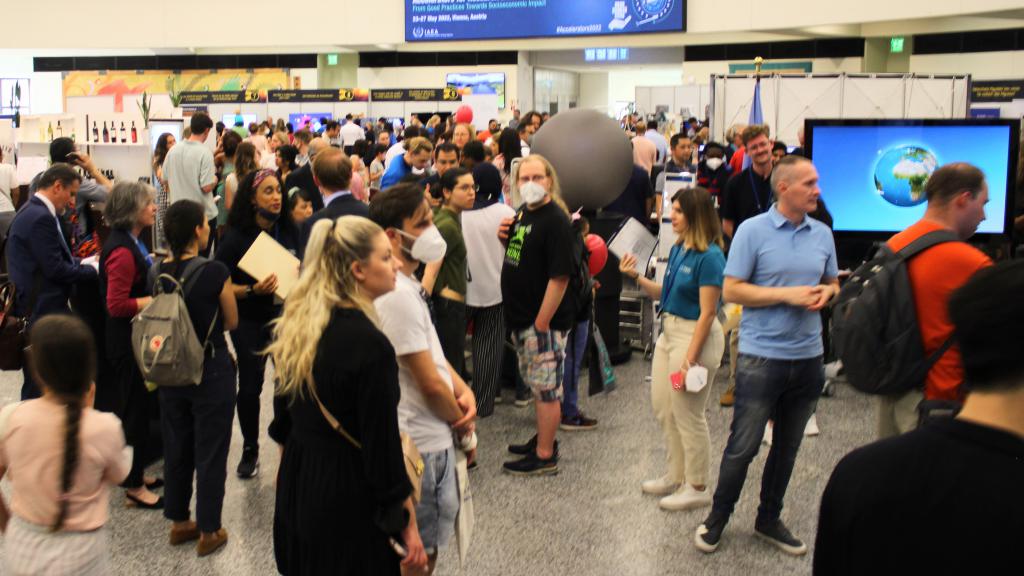 On 20th May 2022, the ICPDR along with other UN-based organizations, including CTBTO, IAEA, IOM, UNIDO, UNODA and UNODC, participated in this year's "Long Night of Research" ("Lange Nacht der Forschung") Austria's biggest science event for the public.
When the doors opened at 17:00, the Vienna International Centre rotunda got filled up with visitors eager to explore the various exhibition stations showcasing the research-related work of the participating organizations.
At a booth filled with interactive displays, appropriate for all ages, visitors were able to learn about the ICPDR's latest and fourth Joint Danube Survey (JDS4), the most comprehensive investigative surface monitoring effort in the world. Under the motto 'How do you take a scientific selfie of an international river', Igor Liska from the ICPDR Secretariat, Franz Wagner, Monitoring & Assessment Expert Group Chairperson, as well as two biologists from the BOKU (University of Natural Resources and Life Sciences in Vienna), Prof. Wolfram Graf and Thomas Huber offered answers to eye-catching questions, such as "How much caffeine is the in the Danube?", "Are there really party drugs in the river's water?", or "Is antibiotic resistance an issue in river waters?" and revealed what more secrets the Danube holds.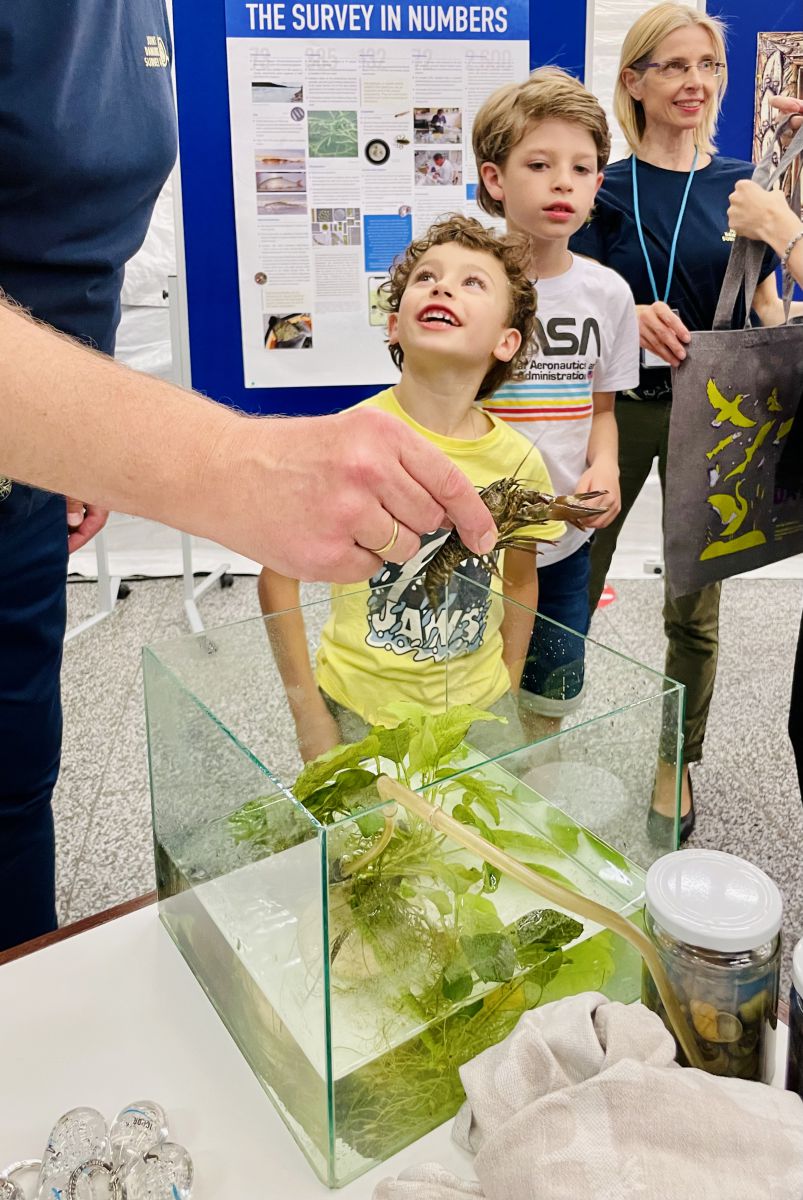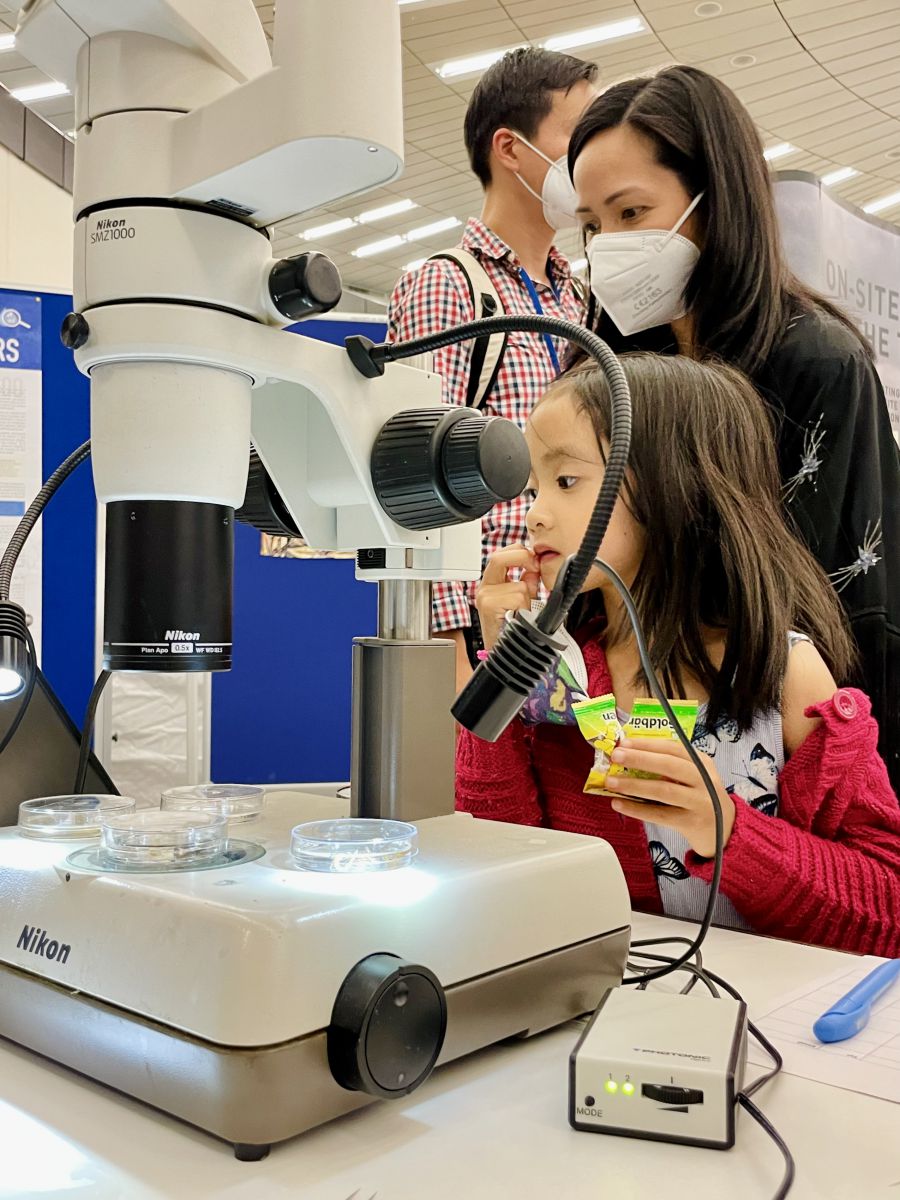 The event at the VIC was organized by the International Atomic Energy Agency (IAEA) in cooperation with the participating Vienna-based Organizations and Lange Nacht der Forschung.