ICPDR Presidency
In the most international river basin in the world, Danube leaders recognize that they hold the future of the basin's waters in their hands. The ICPDR is a worldwide model for cooperation in river basin management, and the role of the Danube countries as guardians of the precious resources of the river basin is always at the heart of the ICPDR's work.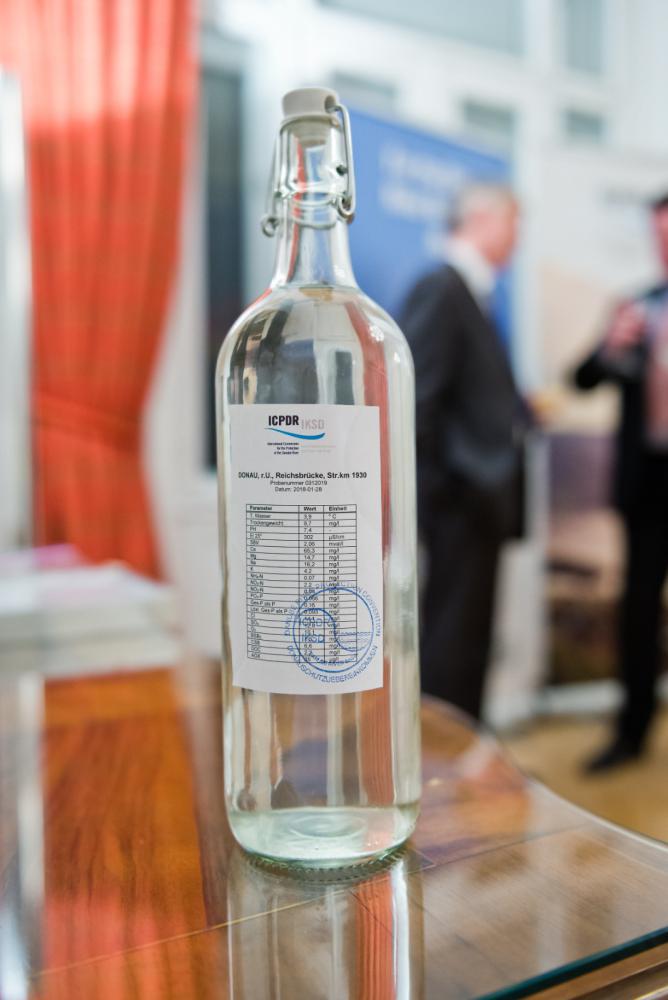 The presidency is held for one year and passed from one contracting party to the next in alphabetical order (going by their English names.) The delegation representing the next contracting party nominates its representative to become President of the ICPDR.

The president provides visibility to their country during the year and leaves a mark on the ICPDR's work by focusing on several issues. The Presidency is a symbolic torch reminding the ICPDR community of the original objective of the Danube River Basin Protection Convention – to improve the water quality in the basin for the countries which are the owners of the convention. The technical secretariat supports the president during their mandate.

The transition is made in a ceremony held in January hosted by the outgoing president at that country's embassy in Vienna. The outgoing president presents the new president with a bottle of Danube water at the ceremony. At once a reminder of the custodial role of the Danube countries to protect the precious resources of the Danube and its tributaries, the handover also symbolizes the passing of the baton of responsibility, reinforcing the shared commitment each country has made to the ICPDR.

The tradition of the handover ceremony began in 2000, in which every year Igor Liska, ICPDR Technical Expert for Water Quality at the ICPDR Secretariat, collected and sampled water for the ceremony. While the bottle is passed to each president, a new water sample is collected yearly from the same location at the Danube River at km 1930 at the Reichsbrücke (Imperial Bridge) in Vienna.

This enduring tradition gives a special continuity to the ICPDR, as Danube cooperation and the integrated work of the ICPDR lives on, now and for the future.