Danube Watch 2/2020 - News and Events

EU Announces Three Public Consultations On Climate Action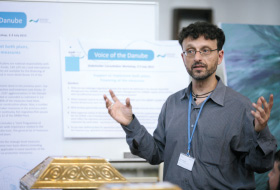 Three online public consultations being run by DG CLIMA are currently underway, focusing on three essential actions by the EU aimed at tackling and adapting to climate change, in the framework of the EU's New Green Deal.

This initiative aims to engage all parts of society in climate action, hoping to gather views from a broad range of people and organisations across the EU – from national, regional and local authorities to businesses, unions, civil society organisations, educational institutions, research and innovation organisations, consumer groups and individual citizens. The ICPDR's own Strategy On Adaptation To Climate Change has already put us at the forefront of addressing the serious threat Climate Change poses to transboundary river systems.

As a leader and pioneer among transboundary river basin commissions in responding to climate change, the ICPDR adopted the first ICPDR Strategy on Adaptation to Climate Change in 2012. Climate change poses a serious threat to our ability to manage our water resources in the Danube River Basin. In response, the ICPDR updated its Strategy on Adaptation to Climate Change in 2018 based on the most recent research in the field.
River Blue Film Screening (Postponed)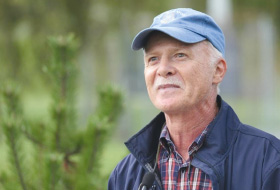 Vienna, 14th September 2020 - "Ciné-ONU Vienna" planned a screening of the documentary film, RiverBlue by David McIlvride and Roger Williams at Vienna's Topkino.

RiverBlue discovers the toxic side effects of textile production and jean manufacturing on some of the world's largest rivers. Travelling from tanneries along rivers in India, to some of the largest jean manufacturing factories in China, renowned river advocate, Mark Angelo, guides us through the declining health of these important waterways. More information: http://riverbluethemovie.eco/

This event however, was ultimately postponed due to continuing concerns regarding the COVID-19 pandemic. Panellists for discussion after the screening were planned to be Ivan Zavadsky- Executive Secretary, International Commission for the Protection of the Danube River (ICPDR), Stefanie Erhartmaier- Co-Head Fashion Department, WearFair +more and Martin Nesirky- Director, United Nations Information Service (UNIS) Vienna, who would have acted as moderator. The event is currently earmarked to be rescheduled for a future date.

"Ciné-ONU Vienna" is part of a Europe-wide initiative of regular film screenings of UN related topics followed by podium discussions with invited guests who were part of the film making process or are experts in the topic covered by the film. The United Nations Information Service (UNIS) Vienna is honoured to have "Ciné-ONU Vienna" partner with this human world (THW) film festival and Top Kino for the regular film screenings in Vienna. .
Danube Day 2020: "Discover Danube!"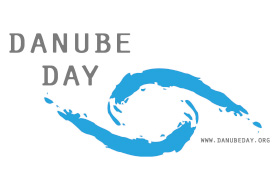 Vienna, 29th June 2020 - Danube Day 2020 moved online this year, due to the uncertainty, necessary border-closures and quarantine measures stemming from the global COVID-19 pandemic. Under normal circumstances, on the 29th of June we would invite almost eighty million people in the 14 Danube countries to celebrate Danube Day, and learn about and experience the waters of the world's most international river basin.

This year, most public events were cancelled throughout the Danube River Basin so the celebration of the River Danube was a little different and the public were able to #DiscoverDanube online. The variety of online activities that took place included games, a one-off website, online talks, video conferences, shareable short films and special articles in place of physical events.

Danube Day celebrates the Danube and the rivers that flow into it, and the vital role they play in providing water, food, power, recreation and livelihood. Danube Day commemorates the anniversary of the signing of the Danube River Protection Convention in Sofia, Bulgaria, in 1994. Even during a pandemic, when our cities, societies and lifestyles are being interrupted, preserving our most precious resource – water – never stops being a top priority.

The President of the ICPDR in 2020, Dorin Andros of Moldova, said: "It is of no surprise that we continue to celebrate the strength and vitality of our Danube family on the 29th of June as we do every year, even amidst a pandemic unlike anything we have seen before. The ICPDR and our partners throughout the Danube Region have always shown exemplary strength in working together to make Danube waters healthier, not to mention prepared for climate change. This year is presenting a new challenge however, calling for newer solutions and an increased sense of 'digital solidarity' – and we are meeting the challenge magnificently".
NextGenerationEU: State of the Union Address Reveals New Green Funds for the EU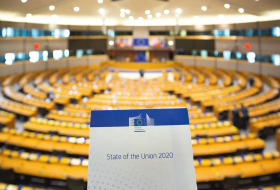 Vienna, 17th September 2020 – At yesterday's State of the Union address, Ursula von der Leyen – President of the European Commission – outlined a vision for Europe to emerge stronger than ever from 2020's pandemic crisis. NextGenerationEU is a new kind of recovery plan; a once in a lifetime opportunity for change, with a focus on becoming green, digital and more resilient.

"37% of NextGenerationEU will be spent directly on our European Green Deal objectives", stated President von der Leyen at the European Parliament in Brussels. "I want NextGenerationEU to kick-start a European renovation wave and make our Union a leader in the circular economy".

The Next Generation EU recovery is going to be essential for the EU to reach its target to cut emissions by 55%, first envisaged by the European Green Deal proposed by the commission back in December 2019.

The announcement this week re-emphasises the aims of the Green New Deal and other environmental aims of the European Union, which have already been the focus of various projects run in partnership with the ICPDR, funded by the EU's Danube Transnational Programme.

To read more about the European Green Deal and what it means for the Danube River Basin and the ICPDR, see our article in this edition on pages 6-7 which focuses on exactly that. .
Next: Danube Watch 2/2020 - The European Green Deal: Cultivating a Strong Future