Danube Watch 1/2019 - News and Events

ICPDR Publishes Position Paper on the Post-2020 Common Agricultural Policy and Water Management in the Danube River Basin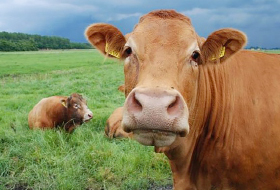 Discussions have begun on how the EC's post-2020 Common Agricultural Policy (CAP) will detail a framework for "future-proof" policy while responding to international commitments, EU environmental challenges, and changing societal expectations. In response to proposals, the ICPDR has published a Position Paper, outlining our positive response and suggesting a way forward for the Danube River Basin.

Besides ensuring the profitability of agriculture, food security and public, animal, and plant health, a chief concern of CAP is to boost efforts related to environmental protection and management of detrimental effects on natural and public waters. The updated post-2020 CAP would set a baseline for more sustainable agricultural commitments through good farming practices and standards.

This would bring potentially positive impacts on water quality. Member States are also required to prepare a 'CAP Strategic Plan', designing measures better suited to their national needs and the needs of local farmers. The proposal would link a part of farmers' income support to the use of eco-friendly practices and schemes, and would require that at least 30% of national allocations for rural development be dedicated to environmental measures.

But how closely does this affect the waters of the Danube River Basin? For one thing, the nutrient losses from agricultural areas could potentially increase and extend adverse effects in the Danube region if agriculture is not managed sustainably. With climate change rapidly set to increase and the threat of droughts real, water scarcity combined with inappropriate agricultural management could have disastrous consequences.
World Water Day 2019 – Putting the Spotlight on Water Availability
Vienna, 22 March 2019 - World Water Day 2019 focuses on the UN's Sustainable Development Goal 6 (SDG 6): "Water for all by 2030".

Some 20 million people rely on the Danube River for drinking water, yet currently only 25% of its waters meet environmental objectives in terms of water status and providing a good habitat. The prime objective of SDG 6 is to "ensure availability and sustainable management of water and sanitation for all", and is therefore at the heart of the ICPDR's activities.

In addition to the Danube's surface waters, its groundwater is also a key resource for the region. However, this vital resource is under threat from over-abstraction and from agricultural and other forms of pollution. Some solutions are already being successfully deployed across the region. These include the implementation of the Drinking Water Resource Protection Programme in Hungary and efforts by the Bavarian Ministry of Food, Agriculture, and Forestry to help farmers implement optimal groundwater protection measures.

Climate change is also a major problem, with the threat of water scarcity and drought throughout Europe rising over recent decades. The widespread droughts in 2003, for example, impacted the lives of over 100 million people, affected one third of European Union territory, and cost the European economy approximately € 8.7 billion in damages. Similar events occurred in 2007, 2011, and 2012. These trends highlight the significance of growing imbalances in water supply and availability in Europe, specifically in the context of climate change.
World Wetlands Day 2019 in the Sava River Basin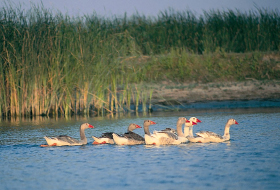 World Wetlands Day is celebrated every year on 2 February and marks the date of the adoption of the Ramsar Convention on Wetlands in 1971.

The main objective of the initiative is the conservation and wise use of all wetlands through local and national actions and international cooperation. This year's slogan, "We are not powerless against climate change", emphasised the important role that these ecosystems, like wetlands, play and the need for us to protect them.

Two countries in the Sava River Basin celebrated World Wetlands Day this year by presenting the Sava TIES project at awareness raising events. The first event, on 1 February in Šabac, Serbia, focused on how the spread of invasive alien species (IAS) can lead to serious consequences for the wetlands and is one of the main challenges facing biodiversity conservation. The second event, on 2 February in the village of Stružec in Croatia, showcased the objectives and main activities of the Sava TIES project.

Sava TIES is an Interreg project that will run until the end of May 2021 and is being implemented in all four countries of the Sava River basin: Slovenia, Croatia, Bosnia and Herzegovina, and Serbia. It aims to find solutions for the permanent eradication of invasive alien plants, to reduce habitat fragmentation, and improve the connectivity of the transnational ecological corridor.

Invasive alien species are plants, animals, and other organisms that are non-native to an ecosystem, but are primarily human-introduced. They are spreading uncontrollably in the Sava River Basin, having a negative effect on native species, destroying soil fertility, reducing the area of arable land, causing major problems in flood control, and much, much more.
Sterlet Fishing Ban Campaign Awarded "Best Non-profit Campaign 2018"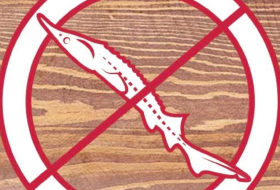 Belgrade, Serbia, 20 February 2019
"Lobbying for legal changes to achieve successes in protecting wildlife cannot be achieved without the support of people. To get their support, we need to have open conversations with them, to educate them, and to find solutions to the modern challenges together, acting as a responsible community." Milena Dragović, Communications Officer at WWF-Adria.

The WWF Sterlet Fishing Ban Campaign in Serbia was one of the three winners for the "Best Non-Profit Campaigns in 2018". The prize is awarded by the Brodoto Agency to NGOs with the most innovative and impactful campaigns in Serbia and Croatia. The campaign was developed and implemented in collaboration with the United Anglers of Serbia, fishing communities, and law enforcement agencies.

The initiative to save the sterlet was launched last year within the framework of the Living European Rivers Inititative and WWF Adria. This was followed by a media campaign requesting that the Ministry of Environmental Protection impose a sterlet fishing ban in Serbia.

The sterlet is a relatively small species of sturgeon that migrates between fresh and salt water. Due to overfishing, pollution, and migration routes blocked by dams, the sterlet population has declined dramatically and is now considered to be vulnerable by the International Union for Conservation of Nature (IUCN).

Following a successful, six-month campaign, the sterlet fishing ban was adopted and came into effect in Serbia on 1 January 2019.
Next: Danube Watch 1/2019 - We Pass: Facilitating Fish Migration And Conservation At The Iron Gates