Cooperation between ICPDR and International River Foundation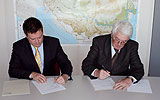 On 27 February 2012, the ICPDR and the International River Foundation (IRF) signed a Memorandum of Understanding (MoU) to cooperate in programmes and activities that promote and strengthen efforts towards good river basin management in Europe and throughout the world. The MoU is part of the ICPDR's commitment to share experience from the Danube with other regions of the world. A key element of it is the commitment from the ICPDR to help establish a European River Prize.
Learn more about the IRF at: www.riverfoundation.org.au
Frequently Asked Questions about the ICPDR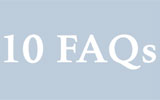 To facilitate an exchange of information with other river commissions, the ICPDR has compiled a set of ten frequently asked questions (FAQs) with extensive answers. They were published on the ICPDR website and should serve as a model for collecting similar information. The questions range from general organisational ones to more specific ones such as issues related to conflict resolution.
Read or download the ten FAQs here:
www.icpdr.org//main/node/469
EU-wide Phosphate Caps in Detergents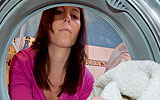 Danube Watch has followed the issue of phosphate caps for detergents in the EU for years. The European Council has now adopted a regulation limiting the total phosphate content of laundry and dishwasher detergents in a move that will contribute vastly to lowering the phosphate loads in Europe's rivers. The ICPDR has worked towards formalising this policy for years.
Read the full text of the regulation here:
http://eur-lex.europa.eu
Sava River Basin Management Plan - Public Consultation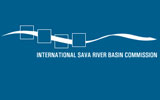 The draft Sava River Basin Management Plan is available for public consultation until 21 April 2012. The Sava Commission has set up a website that offers the public the opportunity to respond to the consultation online. The public can help create an effective and achievable Sava River Basin Management Plan by responding to this consultation, and giving suggestions or comments.
Find the consultation form here:
www.savacommission.org/srbmp/en/consultation_form
Orange-Senuqu: New Book on 'Partner River'

For several years, the ICPDR has cooperated with the Orange-Senqu River Commission on a range of subjects. The twinning of the two commissions led to the alignment of efforts in monitoring, education and use of GIS. Now there is a book that opens up an opportunity to learn more about this fascinating river basin in Southern Africa: Thomas Kruchem's 'Orange~Senqu: Artery of Life – Water and Peace in Southern Africa' is an account of an extensive journey through the basin. Based on the global issue of dwindling freshwater reserves, Kruchem set forth to explore the Orange River Basin's responses to this pressure and the way people deal with them. Water shortage is one of humanity's greatest challenges. It comes into sharp focus through the real-world issues faced along the river named Orange in South Africa and Senqu in Lesotho. In addressing these issues this compelling and beautifully illustrated book is part travelogue, part in-depth analysis and part a compendium of touching stories.
Order this book online at: www.brandes-apsel-verlag.de
Book on Croatian Rivers

Tomislav Šolić and Goran Safarek recently published a book that aims to give an overview on the unique and often very natural river systems of Croatia: 'Rijeke Hrvatske'. Both authors have been active in Croatian river basin management for more than ten years. The first part of the book provides general information about hydrology, hydrogeology, relief in function of river net development in Croatia. The second part looks into more specific aspects of lowland rivers and Karst rivers. The book was published in Croatian, but contains English summaries of each chapter and many colour photographs and illustrations.
New Book on management of water projects
The book 'New perspectives for the management of water projects' was published by Emeline Hassenforder, Pierre Daniel and Benjamin Noury. It provides a mix of theoretical background information, practical manuals and eight case studies including work in the Danube River Basin with contributions of the ICPDR. The other case studies presented in depth are on the Tigris and Euphrates, Jordan, Mekong, Guarani Aquifer, Okavango and Nile. The book aims to provide water managers and decision makers with pragmatic approaches for tackling the complexity of water projects. It is also of interest for project managers involved in complex projects in other domains such as agriculture. The editors have compiled a great deal of information from various fields and tied it together into a highly readable and useful resource on topics ranging from public participation to hydromorphology.
You can order the book here:
http://oxyo-water.com/publications